The management tool and online booking system
for boating professionals
The booking system used by more than 250 boating professionals (renters, maintenance, brokers) in Europe.
---
Ask for a demo
---
Our clients? Professionnals
---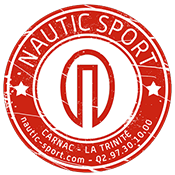 ---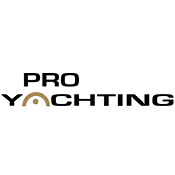 ---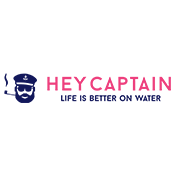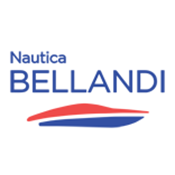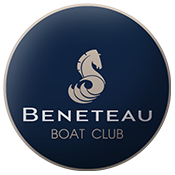 Manage your business, sell online
---
---
---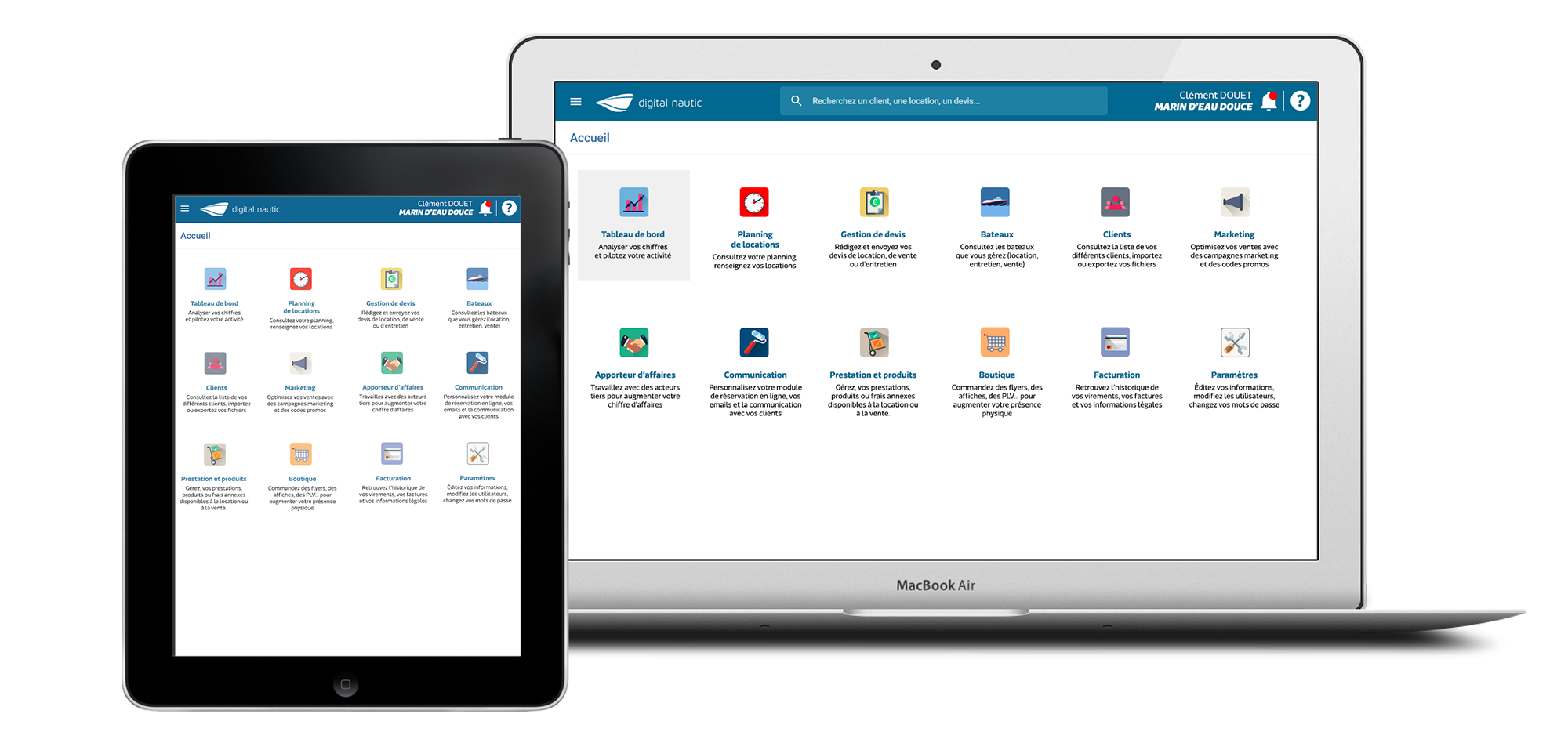 ---
---
Professionnals
working with us
---
01.
Management
Manage your business on a single system accessible from anywhere, all the time, from your smartphone, tablet or computer.
---
---
02.
Orders
Thanks to your quote manager and your online platform open 24/7, take orders and payments in a trice and with several different payment methods.
---
---
03.
Rentals agreement
Print your invoices and rental agreements and send them automatically through your booking tool for professionnals.
---
---
04.
Analyse
Analyze your revenue, track your transactions in real time and leverage your customer data to increase your revenue!
---
---
2 objectives thanks to our features:
sell better and save time
---
---
---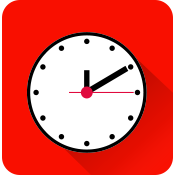 Planning de location
Un planning simple à utiliser, disponible partout, tout le temps.
---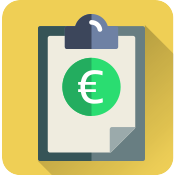 Gestion de devis
Gérez vos devis comme une rock star et augmentez votre chiffre d'affaires.
---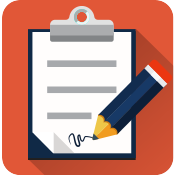 Edition de contrats
Sortez vos contrats en un clin d'oeil, imprimez les ou envoyez les automatiquement par e-mail.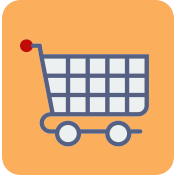 Réservation en ligne
Donnez à vos clients la possibilité de réserver un bateau pendant votre sommeil.
---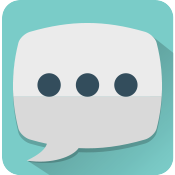 Alerte SMS et email automatisés
Envoyez des emails et des sms en un clic depuis votre planning.
---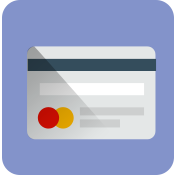 Paiement en ligne
Acceptez les paiements dans toutes les devises via PayPal, CB, Visa, Mastercard, Virement ou Prélèvement Bancaire.
Who are the best to describe our management tool?
Our clients!
---
---
---
---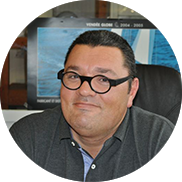 ---
"My customers can book a boat whenever they want. If our secretariat is busy, they go directly to my website!"Jérome Caillaud, La Baule Nautic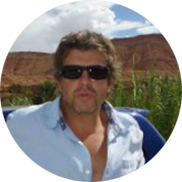 "Every rentals are on the same calendar and our customers are relieved to receive the contract and any useful information by e-mail."Gilles Loyer, Les îles d'Hyères
---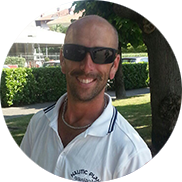 "Reviews left by our clients help us know if they are satisfied by our service and react more effectively in case of problem or dissatisfaction."Tobie Chandler, Nautic Planet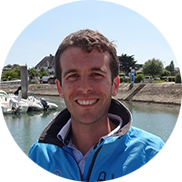 "Les assurances me sécurisent et mes clients s'enlèvent une pression supplémentaire. Cela permet au passage de rappeler qu'il faut rester vigilant à bord pour mieux responsabiliser les clients."Julien Rouault, Nautic Sport
Une ergonomie simple,
pensée par et pour les loueurs
---
---
---
---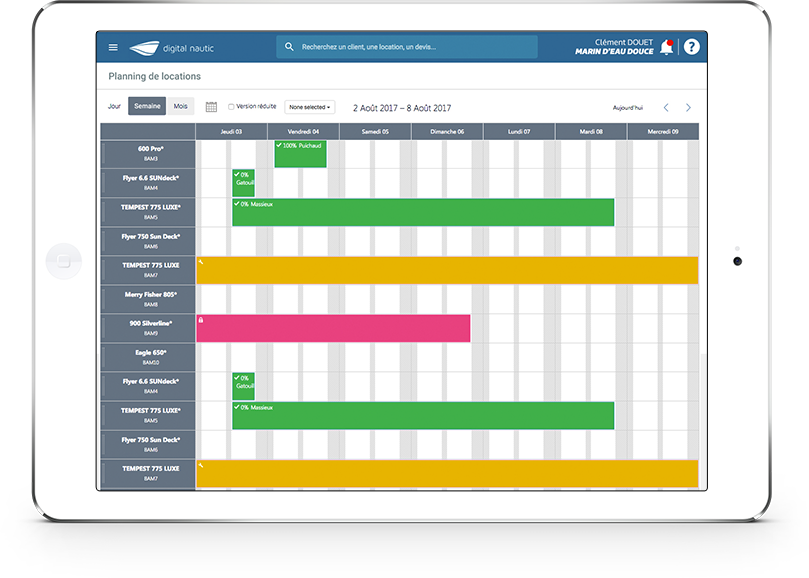 ---
Une prise en main facile. Idéal si vous n'êtes pas un geek !
L'ergonomie a été pensée pour que tout le monde dans votre entreprise puisse maîtriser l'outil en 5 minutes. Pratique lorsque vous avez des collaborateurs en contrat temporaire qui doivent être instantanément opérationnels.
---
En savoir plus
Pensé par et pour les professionnels du nautisme, notre outil de gestion est en permanence amélioré pour répondre à toutes vos problématiques allant de la location, à l'entretien en passant par la vente de bateaux.
Rien de mieux que de voir à quoi ça ressemble pour se rencontre de la puissance de notre outil de gestion. N'hésitez pas à nous demander une démonstration ! Tout se fait à distance pour que vous soyez dans les meilleures conditions pour découvrir notre outil.